LdSH(RC) Participates in Canada Army Run
By Lieutenant S.D. MacKillop
30 Sept 2008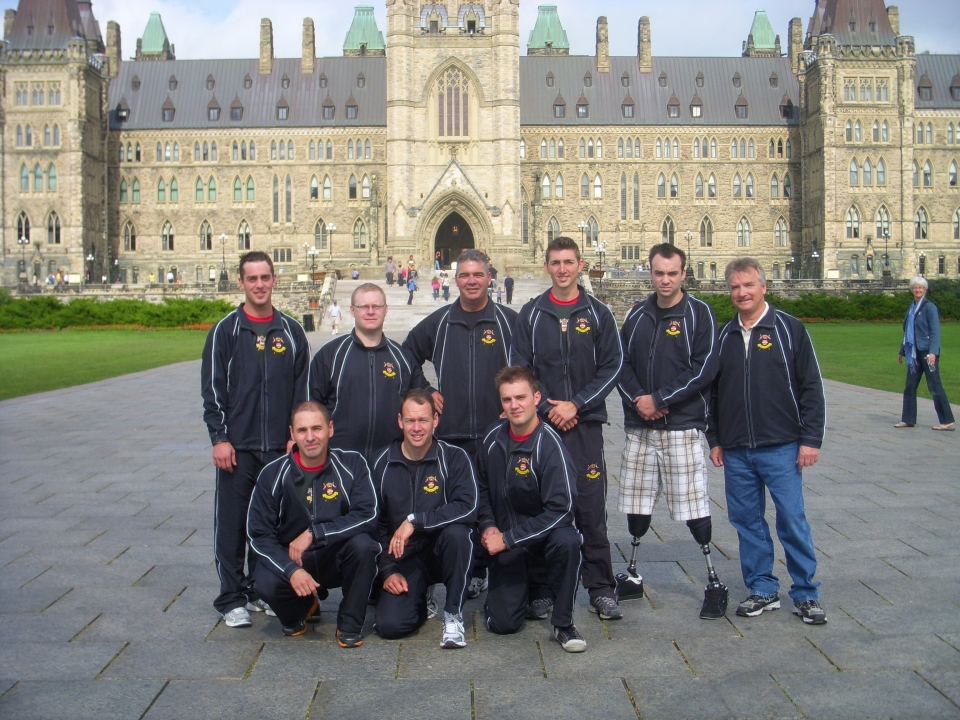 On Sunday, September 29th, a select few took part in the first annual Canada Army Run. This race was based on the U.S. Army Ten Miler and Marine Corps Marathon, both of which have had great success in the past. The purpose of the Canada Army run was to raise support for the Military Family Resource Centre (MFRC) and the "Soldier On" program.

The Canada Army Run took place in the nation's capital of Ottawa along the Rideau Canal. Our group was broken into two teams. Team Steele participated in the 5km run that included Corporal Mark Fuchko (accompanied by his dad Jack Fuchko) and the Regimental Sergeant Major, Chief Warrant Officer Joseph Ramsay. Team Perseverance participated in the half marathon and included the Commanding Officer (CO) Lieutenant Colonel Derek Macaulay, Major Trevor Cadieu, Captain Matthew Johns, Lieutenant David Williams, Lieutenant Stephen MacKillop, Trooper Peter Dixon and Trooper Jamie Jacobs. Lord Strathcona's Horse (Royal Canadians) had a strong presence at the meet.
The LdSH(RC) member's attitude and running ability was present in both components of the race. On Team Steele, Corporal Fuchko made a considerable effort running with his new legs. With a couple of trip-ups and hurried runners on both sides, he still managed a solid 48 minute finish. Similarly, Team Perseverance demonstrated excellent running ability in the half marathon. There was a healthy three-way competition between the CO and Lieutenants Williams and MacKillop. At the 20km all three were neck in neck when the CO broke past and took the first place in the team at a whopping 1hr 42min 38sec. All other members made respectable time and finished under the 2h 10min mark.

At the close of the race there was a ceremony for all the winners. Though neither Team Steele nor Team Perseverance won any medals, they did feel that they were the sharpest looking team. A big thanks goes out to Rick Moreau of Amyotte's Awards & Promotions for sponsoring the event and providing the team with all the sharp Strathcona gear.

With next year's race already asking for participants and a contingent of 15,000 (double from this years 7,000) this race looks promising for the future.